Last week I read blueviolet's post revolving around her prompt from Mama's Losin' It's weekly writer's workshop.

I told her in my comment that I would have to take a look at it this week.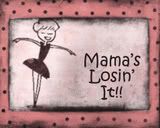 There are four prompts, this is the one I choose:
Share the best picture you took last month and explain why it's your favorite


My three children fight. They fight like they are each other's ultimate enemy. I know all kids fight. I remember having terrible fights with my brother.

I think a lot of sibling fighting is a result of jealousy. And, of course as a result of living in close quarters. I continually, tell the older two kids that they need to support each other, and be there for each other. Proudly, I can say they do seem (on most occasions) to stick together and present a united force if presented with an issue outside the home. However, once back in our four walls the constant bickering begins again.

Three weeks ago we took the kids for three days to The Great Wolf Lodge.

Happily, the kids enjoyed each other's company and played together. Matthew and Emily ran hand and hand through the water parks! There is nothing that brings a tear to my eye quicker than my kids getting along, laughing and smiling together.

I want their childhood memories to be happy, and carefree. I saw happy and carefree on their faces while they played, they forgot for the moment the constant struggle that can consume their daily lives.

So, the smile on the faces of these children makes it my favourite photo for the last month. They were making memories together, and those memories were sweet and full of smiles!